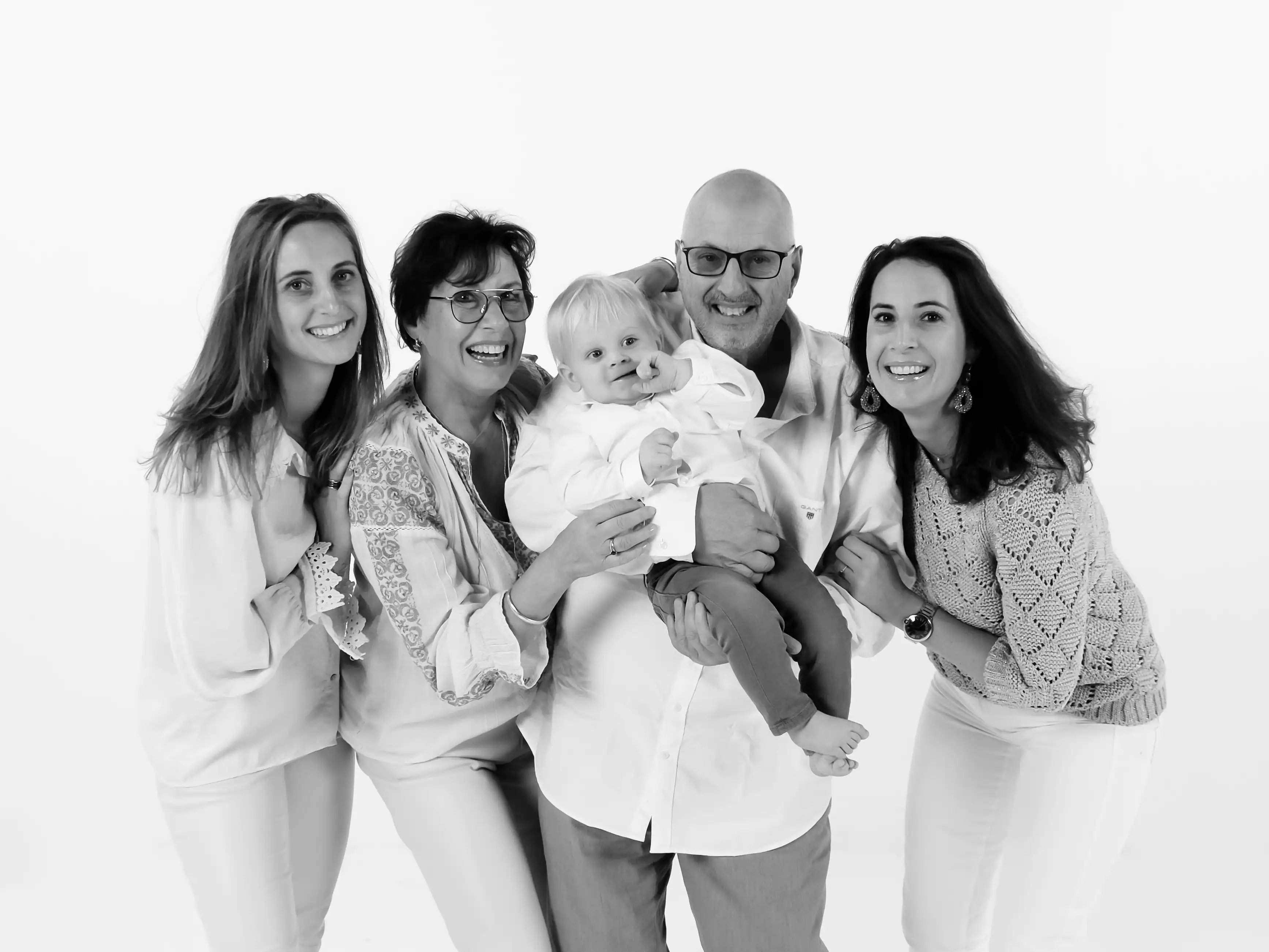 With love for textiles
Knipidee International BV was founded in 1975. In 2004 Knipidee took over the Singels Stoffen company and established itself in Weesp, followed by the new premises at the Rondebeltweg 2 in Almere. The current stock represents about 7,000,000 meters of fabrics. This large stock enables us to deliver directly to our worldwide customer base.
Although Knipidee is a family business with its roots in the Dutch market and has acquired a large market share there, the international sales market has also grown strongly in recent years. Currently the majority of the turnover comes from outside the Dutch borders.
Thanks to an extensive network of international agents, supported by our own field staff and our presence at various international trade fairs, we do a lot of business both inside and outside Europe. The agents are continuously provided with the most up-to-date collection, which they in return bring to the attention of the market.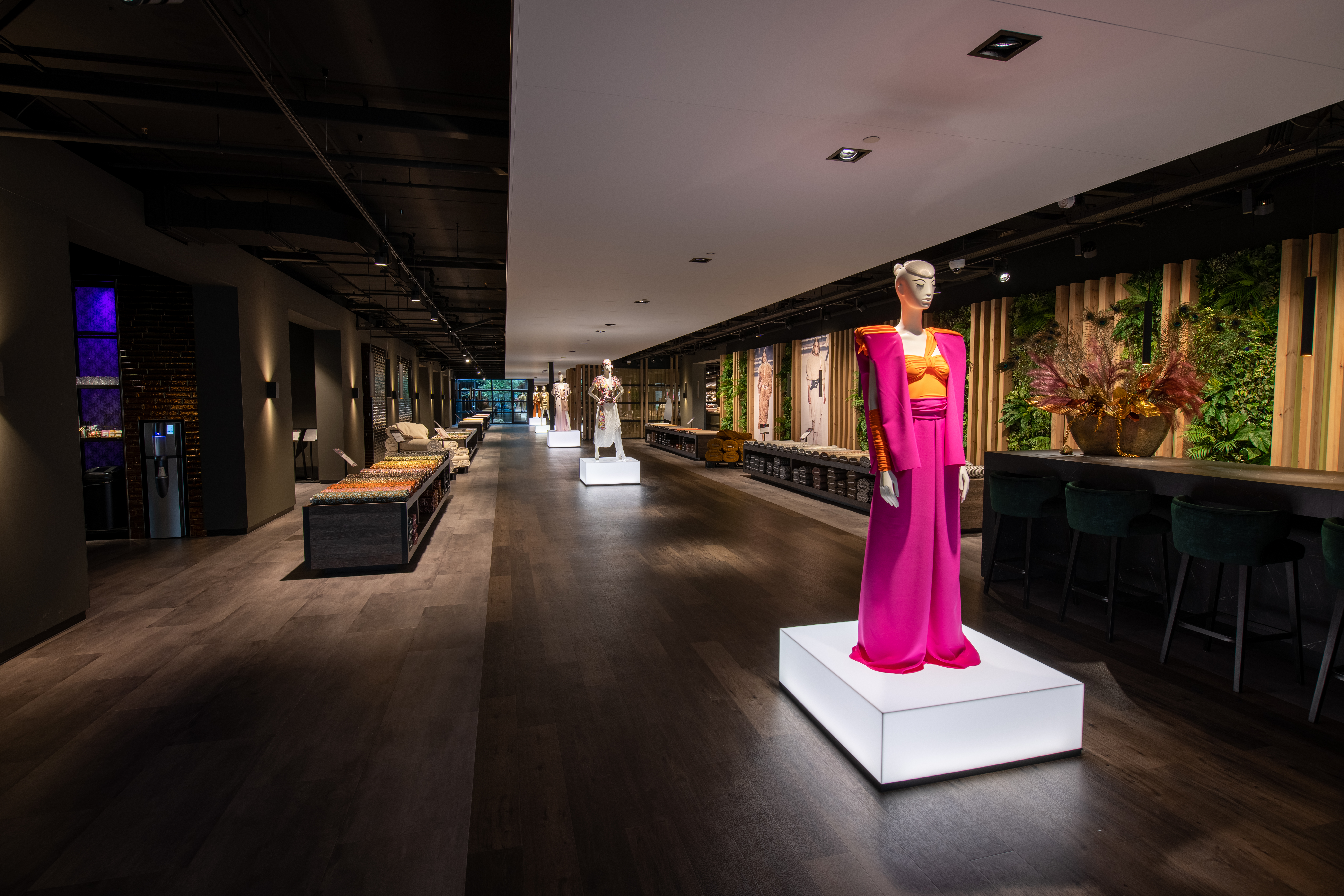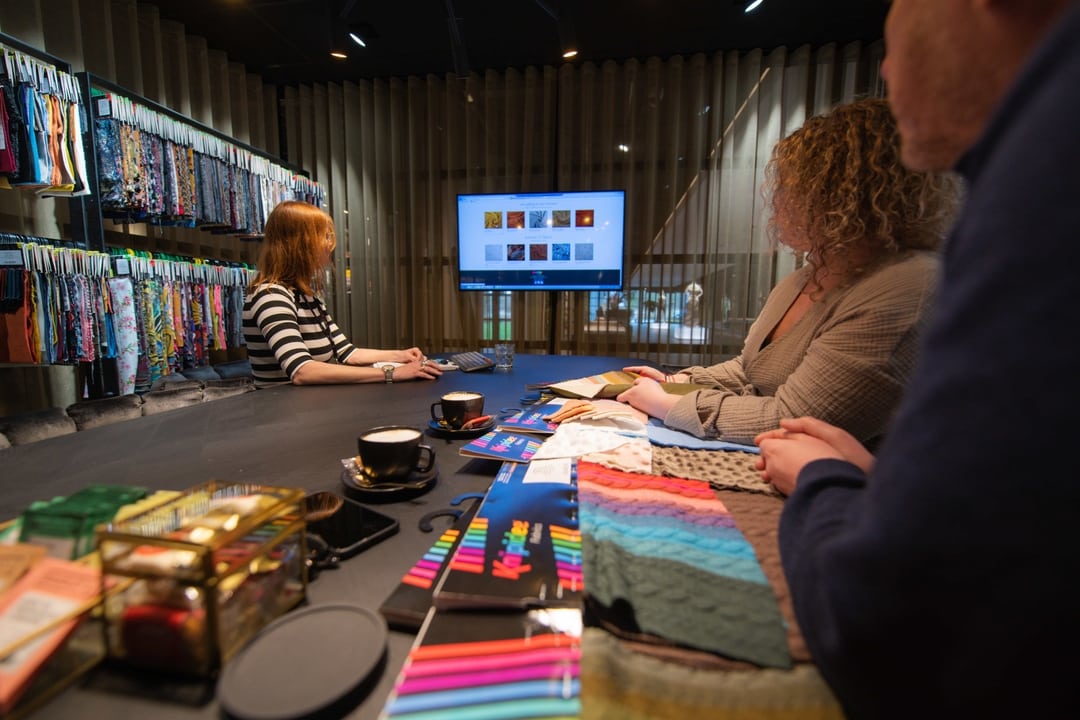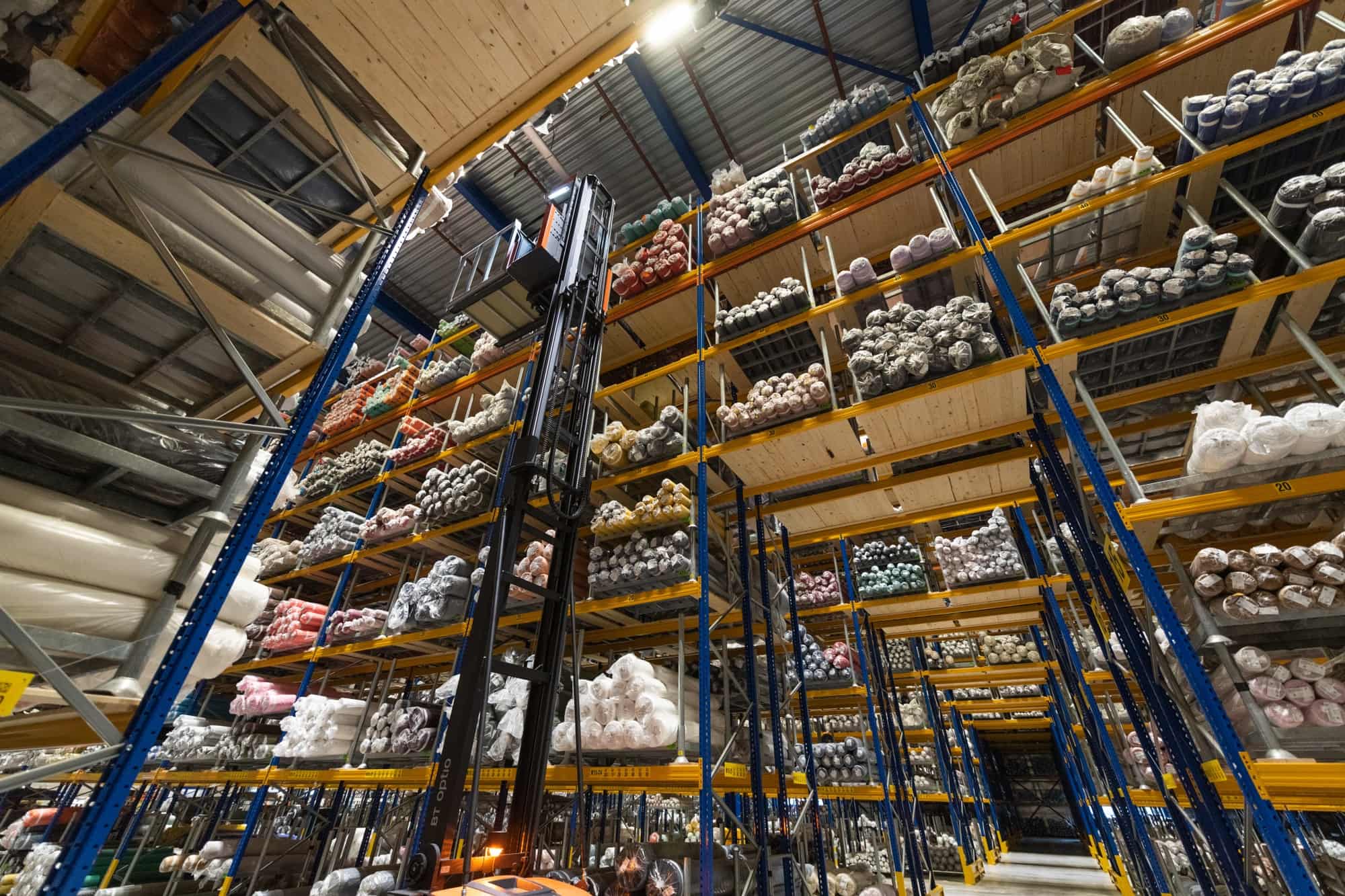 With a very wide range of products, we are able to respond quickly to the continuously changing fashion fabrics demand from our international clients in ready-made and double folded pieces.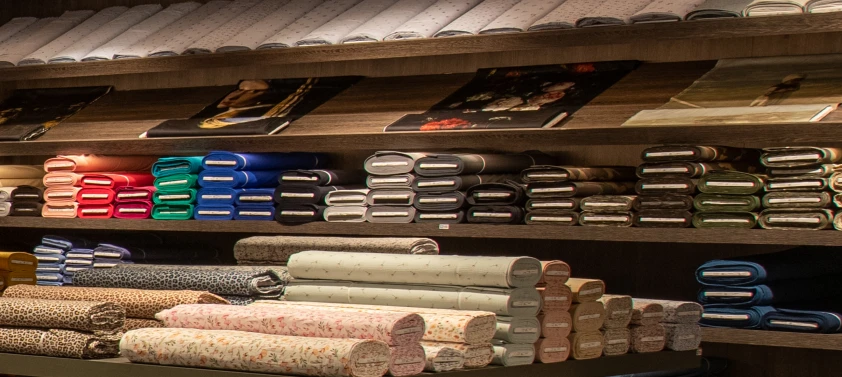 By means of a proactive purchasing policy, supported by an in-house design department, fashion trends are directly addressed. A broad as well as deep range of fashion fabrics, which are kept in stock in large volumes, guarantee a fast delivery time.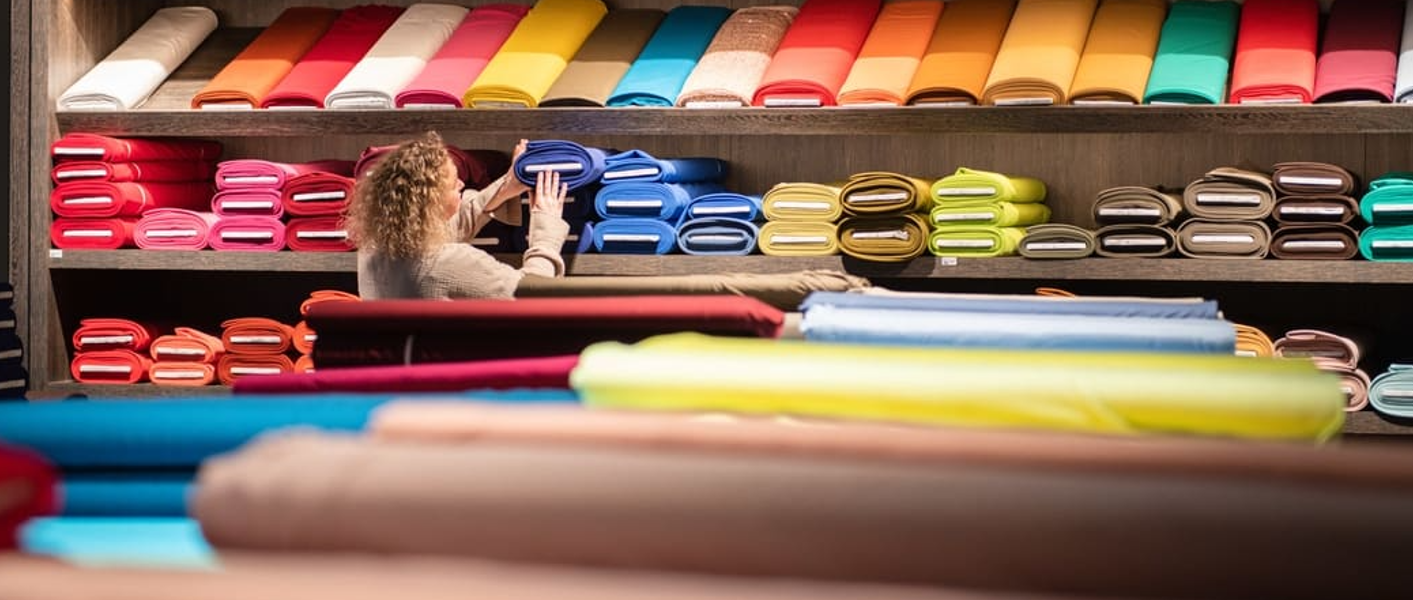 Knipidee aims to quickly provide its customers with a wide range of fashion fabrics.